The Alaska Wildlife Conservation Center has an interesting occupant -- a porcupine who thinks it's a puppy!
"Stinkers" -- formerly "Snickers", but renamed to suit his pungent odor -- is a 5 year-old porcupine that was someone's pet before finding a much more suitable home at the center.
This video shows him romping around in circles and jumping on his human caretaker in a desperate puppy-like plea for attention, even dropping onto his back for belly rubs.
Massive thumbs up to all the volunteers and rescue workers around the world who do so much for so little.
Note:
The name porcupine comes from Middle French porc espin (spined pig). A regional American name for the animal is quill pig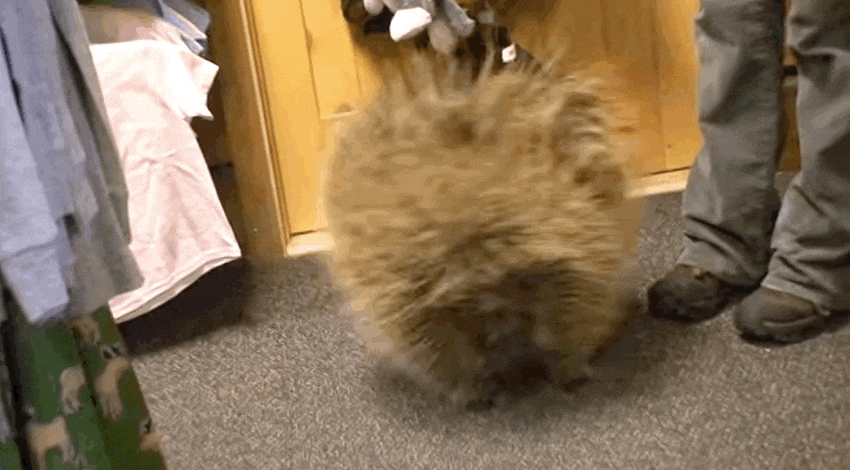 VIDEO